Easily build and issue your own customized corporate card with unprecedented controls, limits and features with integrated software that manages it all for you.
Eliminate expense reports, reimbursements and receipt tracking all-together. Fully brand the solution to your company's look and feel, including the physical and virtual cards, web dashboard & mobile apps.
Features to Amplify your Business
We can quickly customize or integrate the solution for your unique business needs.
Complimentary
The entire out of the box solution is at no cost to you. We make our money splitting the existing interchange fee's charged to merchants on the Visa/Mastercard Network.
100% Customized / Integrations
We own all the intellectual property, and can fully customize or integrate the solution for your unique business needs.
White Label Option
You can fully brand the software to your company's look and feel, including the physical & virtual cards, web dashboard & mobile apps.
Rewards & AddOns
Up to $100K in SpendHub dollars on your first year spending along with exclusive access to license free library of enterprise solutions that innovate and amplify your operations.
Real time receipt-matching
Just use the mobile app to take a pic of your receipt. The technology automatically locates the transaction and matches it for reporting and searching purposes.
Ultimate controls
Manage your T&E at scale with robust admin controls, provisioning, and granular reporting. Get a comprehensive view of spending across your entire organization with robust card management tools.
No interest or foreign transaction fees
Use your virtual cards where and when you need them without any additional cost.
Fraud protection
Backed by the industry leading fraud technology of the Visa/Mastercard network. You'll immediately get your money back for any compromised transactions or chargebacks.
Seamless accounting integrations
It can be integrated into virtually any other back-office accounting system your company uses.
Physical & Virtual cards
With SpendHub you get customized branded physical cards as well as unlimited virtual on-line cards.
High limits
SpendHub's underwriting process gets you credit limits upto 10x higher than any competing card.
Exclusive SaaS Library
Access a license-free library of other enterprise cloud solutions to help amplify your operations while saving you time and money. They can be used across various departments of your company to provide cutting edge capabilities.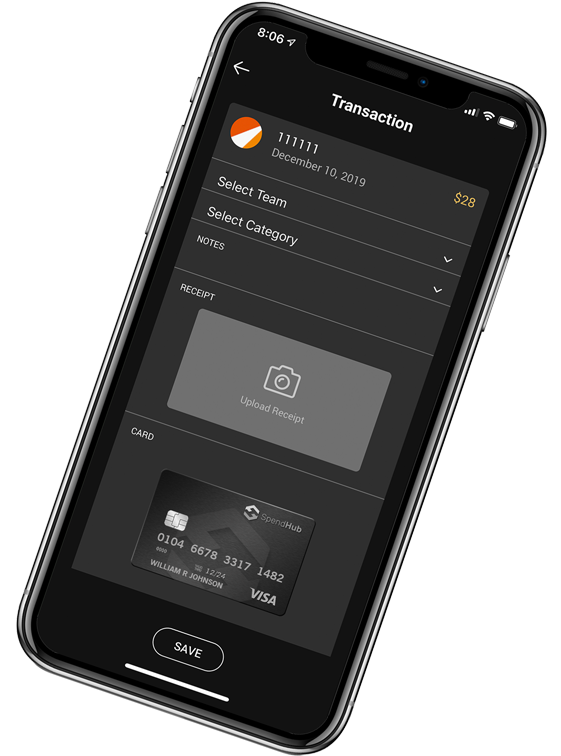 Categorize expenses at the time of purchase.
It's easy for employees to manage their spending from SpendHub's mobile app. At the time of purchase, your employee simply tags which team and category the expense applies to, adds notes, uploads an image of the receipt, and submits. The transaction automatically uploads to your SpendHub where it can be accessed when needed.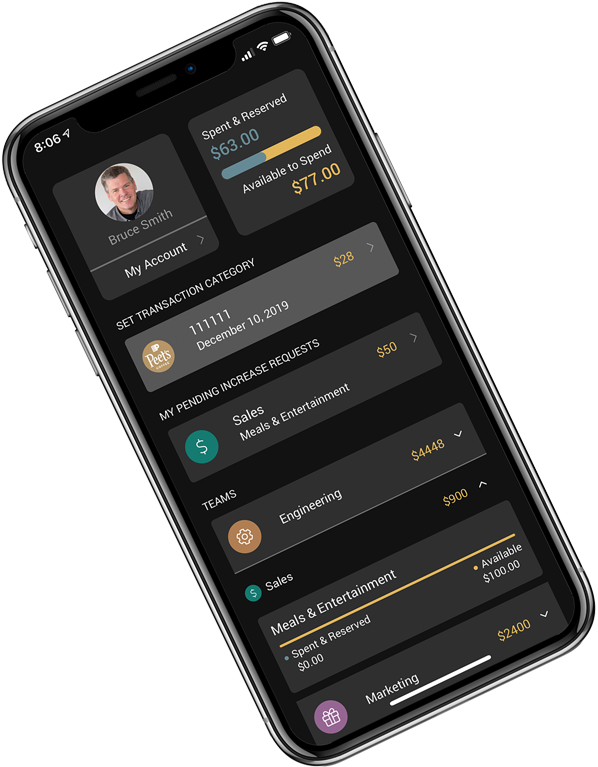 Request and approve spend increases in seconds.
There may be times when your employee needs to spend over a set limit. It literally takes just a few seconds for approval. With the SpendHub mobile app, the employee sends a spend request and the team manager receives an alert from a push notification. The manager can then approve or decline the request.
Four cutting edge software tools to amplify your companies finance, recruiting, human resources and marketing departments. One-hundred percent FREE to use* and easy to get started. Compete better with the technology power of the SAHRA line of solutions. Make money by saving money.
Explore

SAHRA

for other departments
Visit product page
Watch product video
Contact Us
Our team is anxious to answer all of your questions.
TopDevz LLC
1400 S Street
Sacramento, CA 95811
Get a Demo Today!
Seeing is believing.
Select a Date and Time below for a 30 minute demo.